[bctt tweet="The fertility industry mantra today seems to come straight out of Glengarry Glen Ross: Always Be Closing"]
For 38 years the fertility industry has sought to cultivate a caring, reassuring narrative. However, they also obfuscate and mislead patient/consumers at their most vulnerable.
In a powerful new essay, Questioning the Cult of Repro Tech, health advocate and author Miriam Zoll reveals little publicized details behind today's now seemingly ubiquitous fertility procedure: in vitro fertilization (IVF). Her research and writing make for a compelling read that raises important questions about bioethics and the way fertility medicine is marketed and dispensed.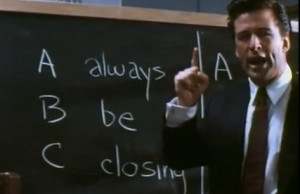 Read the full piece >>>>